Types of Patents Granted and Basis for Rejection – Patent Registration in Coimbatore
Get a Quote
Types of Patents Granted and Basis for Rejection in India
A patent is a legal document issued by a state or government of a country based on national regulations. The basic idea of ​​this system is to encourage inventors to protect their own creations. Books, movies and some artwork cannot be patented. However, anyone can protect this property under copyright law.The filing of patent registration in India can be done in two ways. The first way is offline way and the second way is online. Offline way, one must file hard copies of documents. In way online, one must file all the documents online. Here we are going to see Types of Patents Granted and Basis for Rejection – Patent Registration in Coimbatore to make you understand in a very clear manner.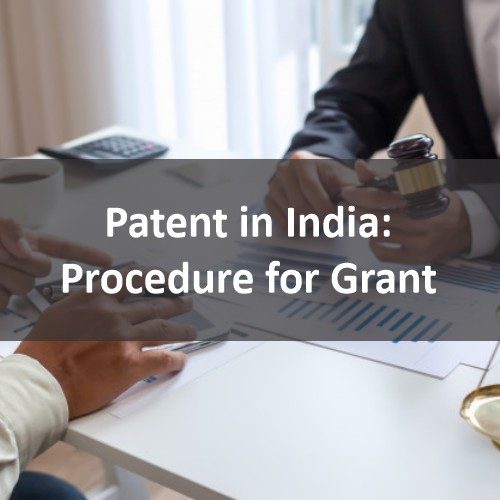 Different types
Types of patent applications granted in India
Ordinary application
Convention application
PCT International Application
PCT national phase application
Patent of addition
Divisional application
1. Ordinary or non-conventional application
Anordinary or non-conventional application is filed if the applicant has no preference to make a claim or under no circumstances is the application filed in pursuance of a previous convention application. No provisional application must be supported by a full specification showing detailed search when filed.
2. Convention application
A convention application is filed to claim a priority date based on the same or significant similar application filed in any of the convention countries. The applicant must apply to the Indian Patent Office within one year from the date of initial filing of the same application in the Convention country.
3. PCT International Application
The PCT application is an international application to streamline the patent application process in many countries at once. It is governed by a patent corporation treaty and can be validated in 142 countries.
4. PCT national phase application
In each of the countries a national stage application is filed in which protection is sought. The national stage application must be filed within 30 or 31 months from the date of priority or from the international filing date, whichever is earlier.
5. Patent of addition
If there is a change in the search that has already been applied for or patented, the applicant can file a patent for the addition. Additional patents can only be granted after a grant of parental patents; therefore, no new renewal fee will have to be sent during the term of the main patent registration in Coimbatore.
6. Sectional application
If a particular application claims for more than one exploration the departmental application is filed if the applicant wishes to split the application to make two or more applications. The priority date for the departmental application is the same as for the parent application of Patent registration in chennai.
Rejection of Patent
The patent application of Patent registration in Bangalore is denied under section 15. It rejects about 1637 patent applications. The applicant is called by the IPO for clarification but if he is unable to prove or clarify the objections raised under section 14. The application is rejection by the controller under section 15.
At the heart of the matter are the strong standards for patents that India introduced to promote genuine innovation in all areas of technology in full compliance with the rules of the World Trade Organization (WTO). In contrast, developed countries have weak standards as a result of constant lobbying by corporate behemoths. Twelve years later, we now know what that means: India rejects bad patent registration compared to developed countries.
A surprising 45% of all rejection of pharmaceutical patent applications cited clause (d) as a reason for rejection: these applications were identified only as forms of known compounds that did not have an expressive increase in therapeutic value.
Prior to our new legislation, between 1995 and 2005, India provided temporary steps to obtain patent applications for Patent registration for pharmaceutical products in IPOs known as the Mapbox system. Although introduced in 2005, the use of Section 3 (d) has gradually increased since 2009 when mailbox applications were examined. In April 2013, the Novartis case is consistent with the Supreme Court ruling. This ruling seems to have given legal certainty to Indian patent law, and in particular section (d), enables IPOs to disable trivial innovations.
Reasons for Patent registration in India
Competitive edge, market power and making more money
When you can use the patent registration for invention in your business embedded in a technology, it will improve your market power, provide a competitive edge to your business and help you make more money.
Patent registration provides protection when you make your search public. For example, it will enable you to go to a fair, exhibition or industry trade show and show it fearlessly. It enables you to go to the wholesaler or distributor and confidently say that it is second to none in the market.
Permission to create, sell, use or distribute your new or improved product without your explicit or implied approval. This can either be reduced, or eliminate competition. If this happens there will usually be an increase in sales, and if proper marketing is done you can charge a higher price as your competition is forbidden to give the same product. So, whenever you can use the patent search put into technology in your business, it improves your market power, gives your business a competitive edge compared to the competitors, and helps you earn more money.
New revenue streams, you can add new revenue streams by licensing your patent portfolio or better yet. Funds can be invested and attract potential investors. Also serves as collateral for bank loans.
Patent registration can attract potential investors to your company, as they are happy to see some sort of barrier to entry for competitors, which can not only protect your investments in R&D and, therefore, improve the return on your investments, but it can also provide. Income to others through your patent license. Most venture capitalists, investment bankers, financial analysts and other investors accept the value of the patent registration.
Conclusion
The term "intellectual property (IP)" is defined as the property of the human mind, the property acquired by the intellect. In this respect, it is fair to say that a person who strives for intellectual creation has little benefit as a result of this effort. Probably, the most important of the intellectual properties is the "patent." A patent registration is a unique right granted by the government through an invention, a product or process that usually provides or offers a new way of doing something. New technical solution to the problem. Details of how to acquire patent registration will be provided to protect valuable intellectual property.